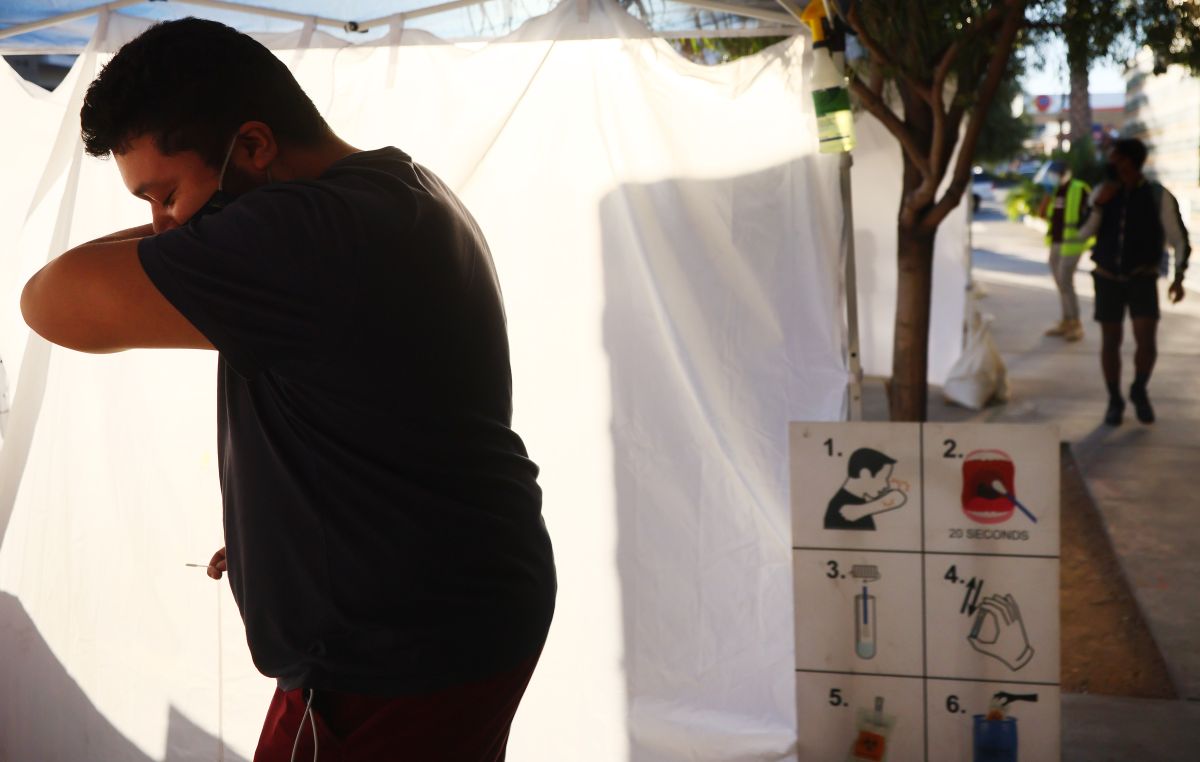 Photo: Mario Tama/Getty Images
California health authorities have launched Public warning of an increase in cases of valley fever reported throughout the state..
A disease also known as coccidioidomycosis or "cocci". usually affects the lungs of affected people and may present with prolonged respiratory symptoms with cough, fever, chest pain, and fatigueThis is reported by the California Department of Public Health (CDPH).
People get valley fever by inhaling a fungus found in the dust of the street air.said the health authority, and when it rains heavily for extended periods of time, said fungus can grow and spread through the air.
"Studies from the University of California at Berkeley and CDPH show that during a drought, the fungus that causes valley fever may become less active. However, when the rains return, the fungus can grow, increasing infection," the California Department of Health said.
"Historically, cases of valley fever in California have been lowest in dry years and highest in years immediately following a drought. The rainy winter season that California has experienced could lead to an increase in cases this summer and fall," the health authorities added.
Experts warn of the possibility of an increase in infections as a result of severe storms that occurred in the state during the winter.
The officials said that The symptoms of this disease can be confused with those of other diseases, including COVID..
Laboratory tests are needed to determine whether the symptoms the patient is exhibiting are due to valley fever or some other medical condition.
In case of a negative test result for coronavirus and persistence of respiratory symptoms for more than a week, officials recommended that a doctor be consulted to determine if they were caused by valley fever..
"Dry conditions in California combined with recent heavy winter rains could lead to an increase in cases of valley fever in the coming months," said CDPH director and state health officer Dr. Thomas Aragon.
"People with persistent coughs and fatigue should talk to a doctor about valley fever, especially if they have been outdoors in dusty air," he added.
Valley fever cases continue to be highest in the Central Valley and Central Coast regions of California.in Kern, Kings, San Luis Obispo, Fresno, Tulare, Madera and Monterey counties.
The authorities said that due to climate change infections are on the rise in other parts of the state, especially in southern California and the northern San Joaquin Valley..
People who participate in outdoor activities that involve close contact with dirt or dust are more susceptible to infection.
People at risk are adults aged 60 and over, pregnant women, diabetics, cancer, or conditions that weaken the immune system.
Among the recommendations offered by the health authorities, stay indoors in windy and dusty air, moisten the soil before digging to keep dust out and consider wearing properly fitted N95 masks if you are outdoors in dusty conditions.
The authorities stated that About 20,000 cases of valley fever are reported annually in the United States.mostly in California and Arizona, with peak infection levels during the summer and fall months.
keep reading:
Authorities Issue Warning Ahead of Southern California High Temperature Wave
Mold Allergy: How It Can Affect Every Function in Your Body
The spread of fungal diseases in the US has fans wary of a scenario similar to that of The Last of Us.