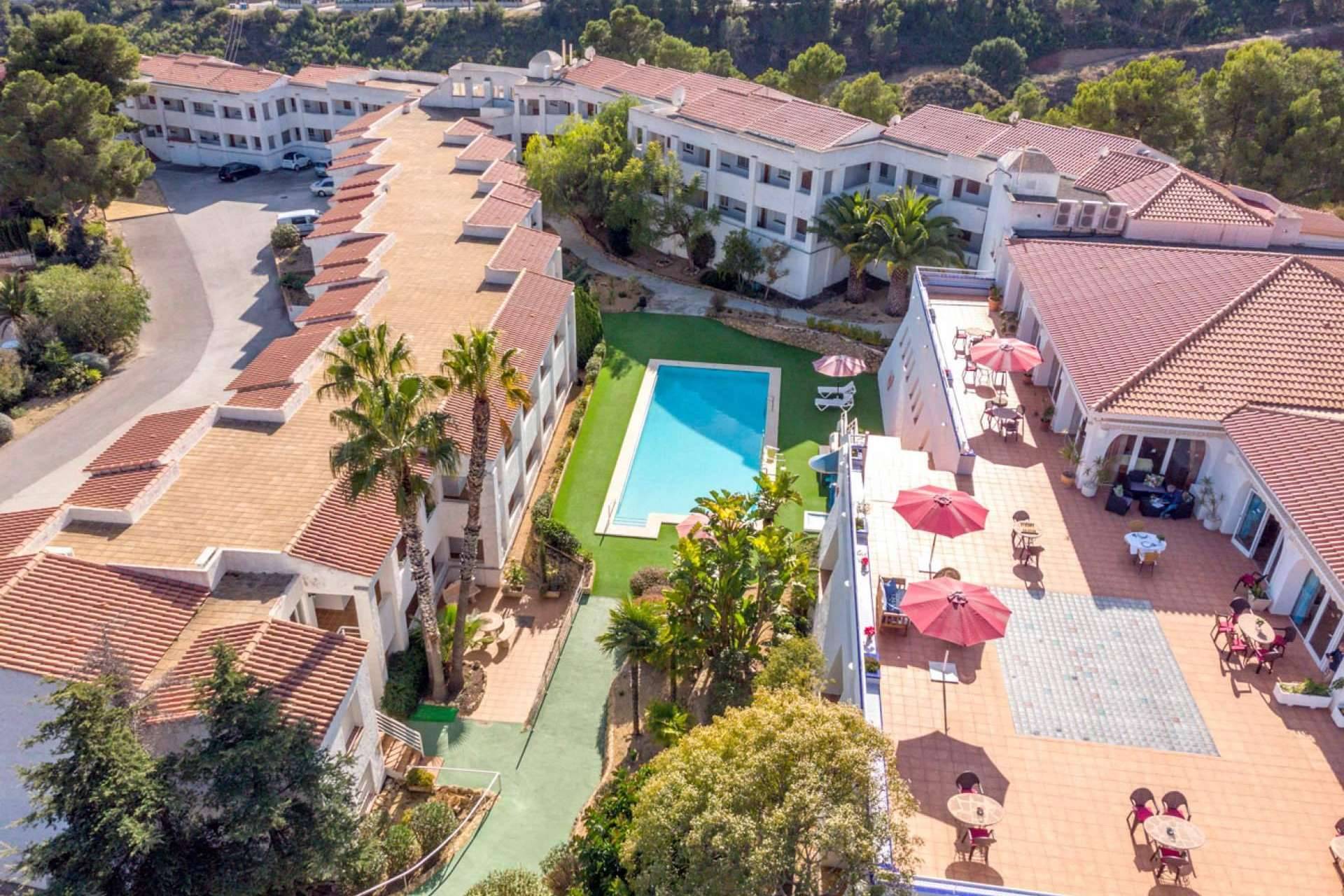 As life progresses and a golden age arrives, older people tend to live independently and lead a healthy lifestyle. For many, the desire to lead an active lifestyle filled with useful and enriching experiences becomes a priority. In response to this need, between the municipalities of La Nucia and Benidorm, there is a prestigious residence with modern apartments, which stands out as an ideal place for those who are looking for a fulfilling life in old age. This is Montebello Residence, a complex located in the quiet urbanization "La Colina", which has earned well-deserved recognition as an ideal place for seniors who want to enjoy life with freedom and well-being.
Life in Montebello is synonymous with freedom, independence, health and well-being.
Montebello stands out for its modern apartments, which offer an active and healthy lifestyle without sacrificing the comfort and care needed by the elderly. Residence seeks to break stereotypes by showing that aging does not necessarily mean a loss of vitality or independence. To do this, Montebello residents have access to a wide range of comprehensive services and supportive care that enable them to meet all their needs and enjoy a fulfilling life. The complex has complete infrastructure and sanitary servicesin addition to excellent a variety of options for individual recreation and entertainment.
The modern apartments of Montebello offer privileged sea and mountain views as a backdrop, immersing the residents in an enchanting environment that invites them to relax and enjoy the pleasant Mediterranean climate, with the beach and the city of Benidorm at a short distance.
Modern apartments with luxury amenities and care services
One of the keys to the success of Montebello Residence is the variety of services offered, both in terms of care and entertainment.
To guarantee comprehensive care, Montebello employs highly qualified professionals who look after the medical and wellness needs of its residents, with a 24-hour service of qualified support staff, as well as nursing, physiotherapy and podiatry services. In addition, Montebello also cares about the social and emotional well-being of its residents, therefore offering themSocial services and counseling are available to assist with administrative procedures and assist with any need that may arise.
In terms of amenities, residents can enjoy not only modern and equipped apartments, but also international restaurant, gardens, outdoor and indoor pools, gym and sauna.
The Montebello team strives to provide a complete and personalized experience, providing a variety of entertainment, home cleaning and catering services, and even escorts to medical centers, shops and other places that a resident requires.
In short, the Montebello residence is an oasis of well-being and freedom for retirees who want to lead an active, healthy life full of rewarding experiences and is the perfect place to enjoy the golden years with fullness and happiness.