New patents reveal more about the technology behind Vision Pro!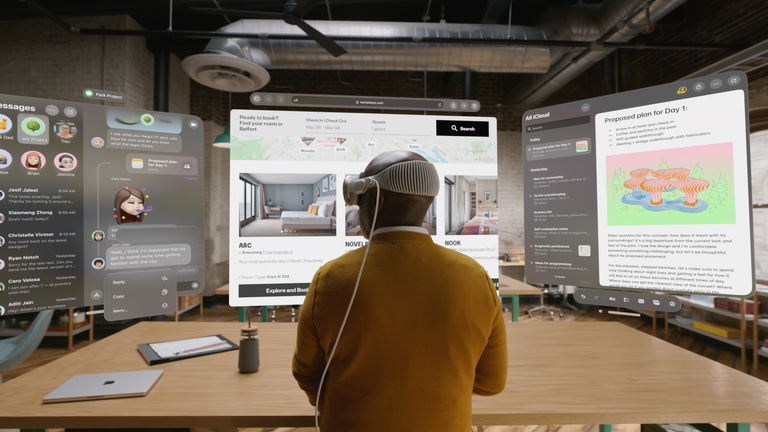 What is it like to wear the Vision Pro? There is no consensus. As an experience that few were able to enjoy, and despite the extensive product presentation during WWDC 23, exceptions and doubts about its operation compete in a list of curiosities about the device, such as those associated with impact on eye health.
While Apple has shared several technologies available to protect the eyes of those who interact with devices, some recently published patents have shed more light on the precautions the company has taken to reduce eye strain. and motion sickness.
Apple Vision prevents eye fatigue and motion sickness.
Ever since the introduction of the Vision Pro, Apple has insisted that The combination of high-resolution, ultra-low latency displays has been designed to minimize the risk of visual impairment.
But this new patent deals specifically, like bitten apples, with the resolution of the vergence accommodation conflict (VAC), what happens when the brain is tricked into thinking that the virtual object is some distance away, when in fact the screens are very close to your eyes.
According to the Apple patent, there are several ways to apply to VAC to reduce eyestrain, as the human visual system has not evolved to comfortably view these types of artificial 3D images. But in essence, focus on using a combination of screens and lenses in a way that changes the way the eye perceives an image.
The light engine includes a series of optical waveguides with holographic or diffraction gratings that move light from light sources to create beams at desired angles and positions to illuminate scanning mirrors; Light is then directed to additional optical waveguides with holographic film layers etched with diffraction gratings to widen the projector aperture and guide the light to the projection positions required by the holographic combiner.
At the moment, the documentation, such as some feedback from those who have used the Apple Vision Pro, says that Apple found a way to solve this problemhowever, for now it is not known exactly how he did it.
In the meantime, we will have to wait for the official launch of Vision Pro in 2024, when those users who are willing to pay $ 3,500 for them will share their experience after a few hours of use.