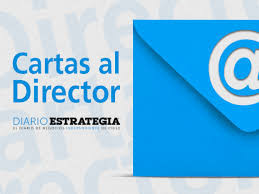 Head master,
At present, the number of intensive care specialists in Chile and worldwide is significantly smaller compared to the global need for critical beds.
Faced with this unsettling reality, over the past decade and a half, some countries have been implementing the practice whereby critical care professionals can remotely monitor critical beds using available technology.
Indeed, such professionals are giving remote instruction to non-specialist doctors and nursing teams to ensure specialist coverage and surprisingly good outcomes in terms of patient development.
Implementing a remote monitoring system for critical patients is not difficult, as it requires cameras and a high-speed Internet connection, which, thanks to advances in technology, is becoming cheaper, faster, and more efficient. Today it can be used even from a smartphone or tablet.
At Clínica Colonial, more than 20 years ago, we introduced an innovative system that consists of remote monitoring of critical patients and assistance 24 hours a day, seven days a week, thanks to which we have made significant progress in terms of safety, experience and management of our group, constantly monitored by this system.
Unfortunately, our example is not replicated in the rest of Chile. Similarly, in some European countries, as well as in the US and China, this remote monitoring model is the main system for reaching critical beds by intensive care specialists, with positive results not only in terms of patient health, but also in terms of efficiency and time savings.
Dr. Roberto Aspi,
Medical Director of the Colonial Clinic
www.cliniccolonial.cl